GRABO OTTOVAC
GRABO OTTOVAC is an electric suction cup for installing glass and other smooth, non-porous materials. The OTTOVAC electric suction cup comes in a hard container along with the user manual. The accessory bag is easy to carry and store.
The set includes:
GRABO OTTOVAC
Container
User manual
GRABO OTTOVAC electrical suction cup in a container
Price – 180€ +VAT
EAN-4897100720930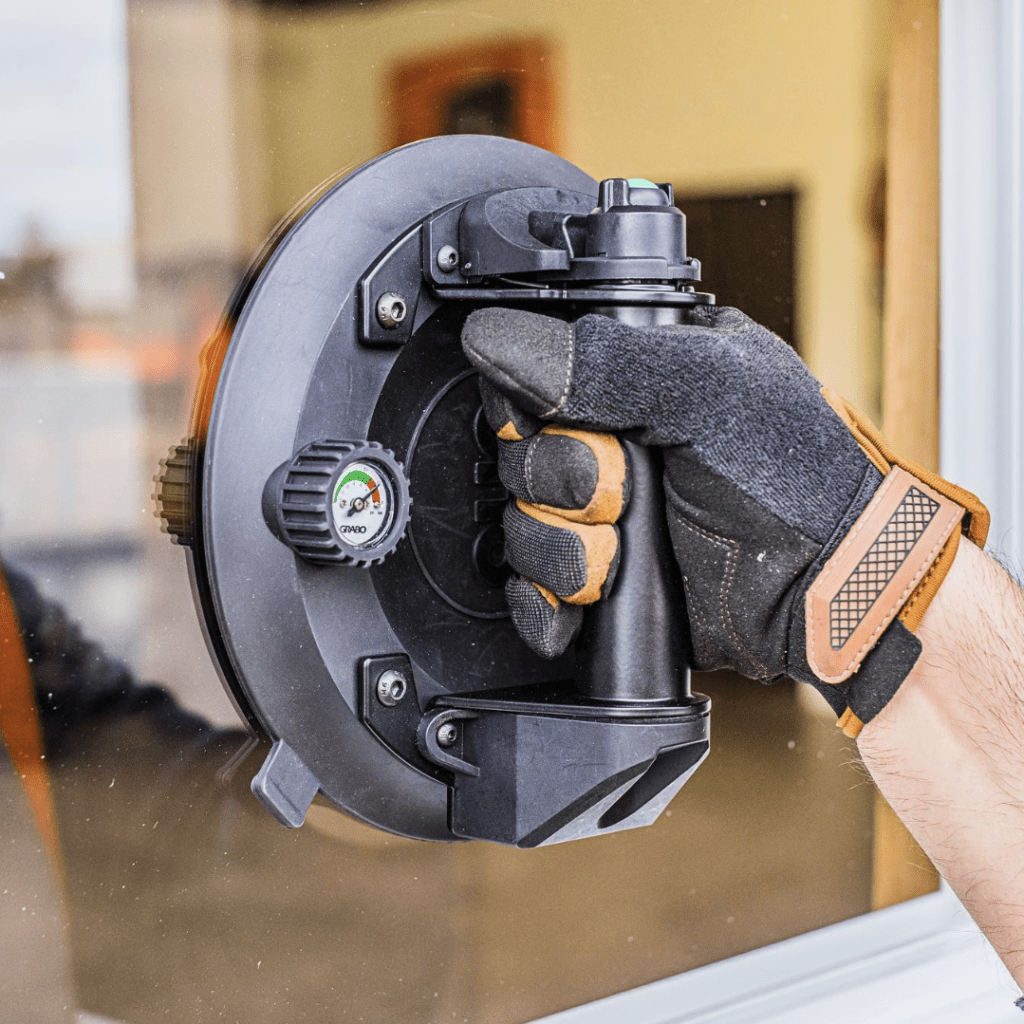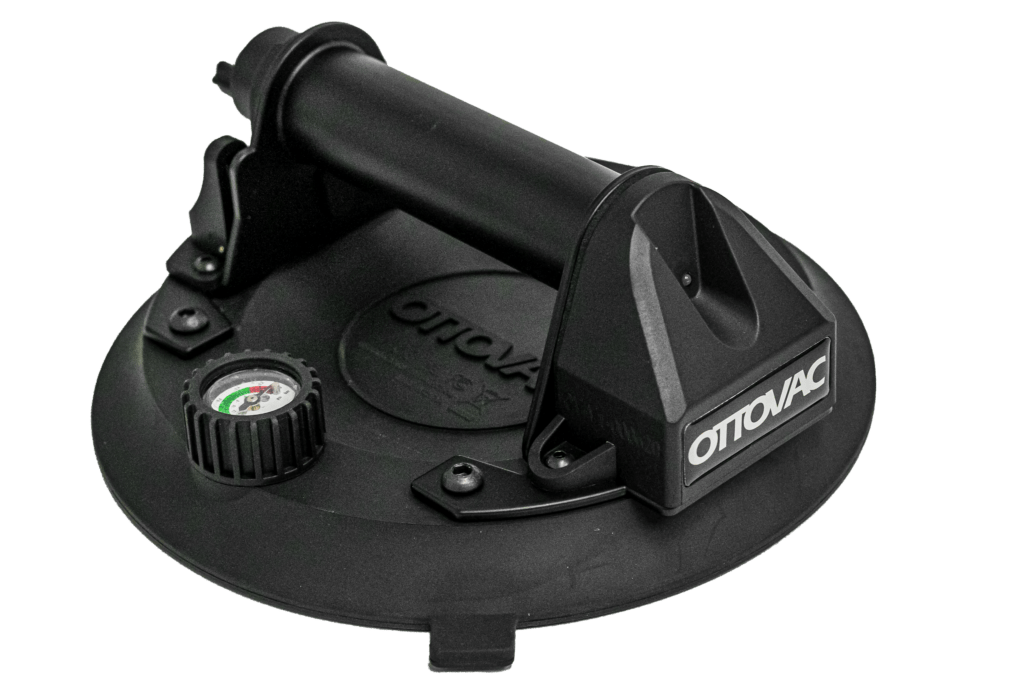 GRABO OTTOVAC is the first electric suction cup. The GRABO OTTOVAC vacuum suction cup is ideal for lifting glass, but also other smooth, flat and non-porous objects. OTTOVAC activates by the press of a button and automatically switches off when the optimal pressure is reached. The GRABO electric vacuum suction cup is intelligent – the tool turns itself off before high pressure is generated to avoid crushing the object, and in the event of an air leak, the suction cup automatically activates so that you can safely lift the object.
GRABO OTTOVAC is designed for both professionals and hobbyists. Unlike other solutions, the tool is easy to use and safe. In the case of a normal suction cup, you have to pump out the air mechanically, but OTTOVAC does it automatically and also keeps an eye on pressure changes!

The tool is ergonomic: the handle is comfortable and lifting heavy objects takes less energy. GRABO OTTOVAC works perfectly for lifting glass, ceramic tiles, smooth metals and plastics.
| |          Perpendicular |         Parallel |
| --- | --- | --- |
| Glass | 200kg ( 440Lbs ) | 200kg ( 440Lbs ) |
| Ceramic | 200kg ( 440Lbs ) | 200kg ( 440Lbs ) |
GRABO OTTOVAC is equipped with a manometer that shows the level of vacuum pressure. The suitable pressure for lifting is shown in green on the manometer.

OTTOVAC is equipped with a smart pressure sensor. This makes the tool even more effective. With a simple push of a button, the lifting function is automatically activated and adjusted. The sensor ensures optimal vacuum levels, keeping objects in full control, regardless of whether the object is being lifted or moved.

With pressure sensors, you don't have to worry about turning the vacuum pump on or off. The sensor is particularly useful for lifting and moving materials. Sensors detect and maintain the required pressure. This ensures precise handling and installation without endangering yourself.
| | |
| --- | --- |
| Model | GRABO OTTOVAC-V1 |
| Batteries | Alkaline AA 1.5 V (x4) |
| Rated power | 6 W |
| Working voltage | 6 V |
| Working cycle | 1500 ON-OFF cycles of 10 seconds |
| Service life | 10000+ ON-OFF cycles / 800+ hours |
| Rated air flow | 4 l/min |
| Maximum vacuum rate | -0.7 bar (-70kPa) |
| Maximum lifting capacity | 200 kg |
| L x W x H | 200 x 200 x 90 mm |
| Weight with batteries | 1.2 kg |
| Working temperature | 0°~60 °C |