Meet the GRABO Glassworker, a glass installation robot
The Glassworker 250 is an outstandingly flexible GRABO electric lifting device that helps in handling difficult glass surfaces. The robot allows you to carefully lift and tilt up to 250kg of weight into the glass – great for industrial use. Glassworker 250 is convenient both in new construction objects, renovation objects and in industry.
The Glassworker 250 allows you to rotate and tilt the glass. For many objects, this GRABO forklift is indispensable for carrying out lifting work.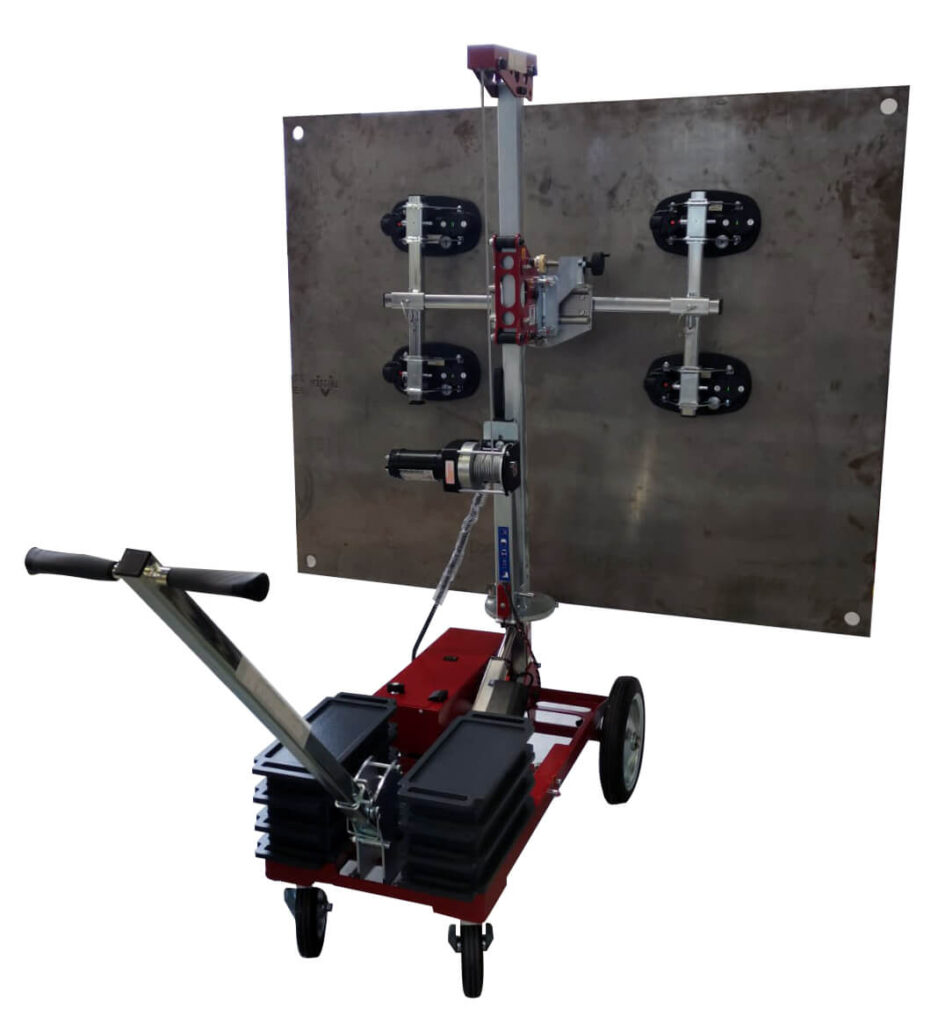 The GRABO glass transport robot simplifies the movement of glass and reduces the burden on workers. The tool is indispensable in construction because of the sensitivity of glass.
This GRABO lifter helps make lifting and installing glass fast, safe and affordable.
Lift glass parts up to 250kg – ideal for large, complex or industrial jobs.
One person is enough to operate the tool – it is easy to use independently.
Machine width from 68cm, width may vary.
The lifting mast can be turned 90° to both sides. Perfect for doorways.
Electric reciprocating mechanism.
Electric height adjustment.
Anti-slip handles and straps ensure safe handling and adjustment.
Side shift technology for increased flexibility, available separately.
Fully tested and approved for health and safety – always read the user manual before use.